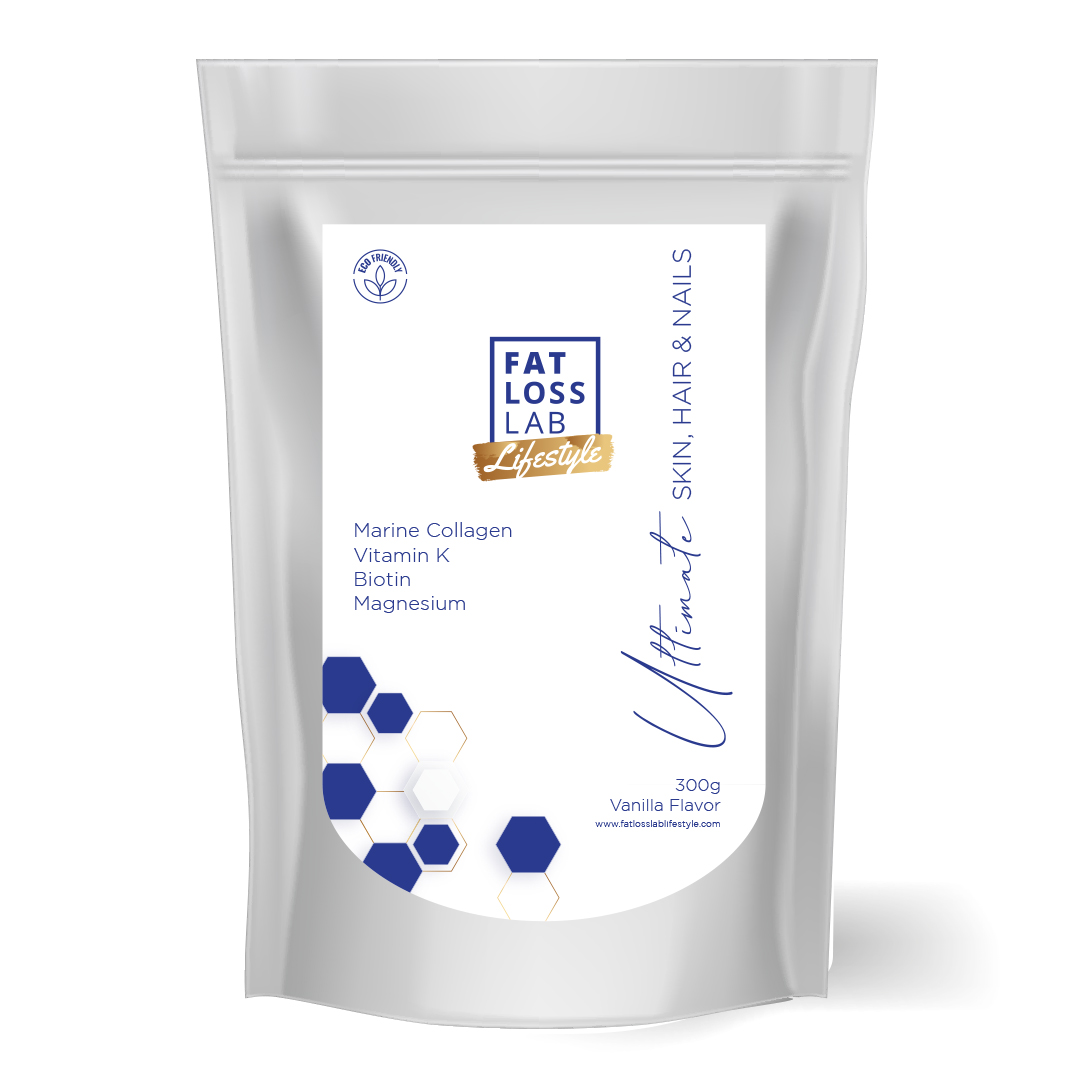 NEW LAUNCH
ULTIMATE Skin, Hair, Nails
R799
ULTIMATE Skin, Hair and Nails
NEW LAUNCH! NEW LAUNCH! NEW LAUNCH!
Fat Loss Laboratory's TOP AWARD winning ULTIMATE range of supplements now brings to you exclusively
ULTIMATE Skin, Hair and Nails
Marine Collagen
Marine Collagen: A Promising Biomaterial for Wound Healing, Skin Anti-Aging, and Bone Regeneration.
Vitamin K
Helps to make various proteins that are needed for blood clotting and the building of bones. Prothrombin is a vitamin K-dependent protein directly involved with blood clotting. Osteocalcin is another protein that requires vitamin K to produce healthy bone tissue.
BIOTIN
Also known as vitamin H, biotin is one of the B complex vitamins that help the body convert food into energy. The word "biotin" comes from the ancient Greek word "biotos," which means "life" or "sustenance." B vitamins, and specifically biotin, help keep your skin, hair, eyes, liver, and nervous system healthy
Magnesium
Also known as vitamin H, biotin is one of the B complex vitamins that help the body convert food into energy. The word "biotin" comes from the ancient Greek word "biotos," which means "life" or "sustenance." B vitamins, and specifically biotin, help keep your skin, hair, eyes, liver, and nervous system healthy
PRICE excluding courier fees R799 T's & C's apply